Judge Learning Solutions is excited to open the doors of their corporate headquarters for a L&D panel discussion on Wednesday, January 29, 2020. The evening will include drinks, light fare, a keynote address delivered by Mark Burke, Sr. Director of Custom Learning Solutions, and a panel discussion on how to use onboarding to address key business challenges.
Use the form to the right to register!
Date and Time: Wednesday, January 29th | 5:00pm - 7:30pm
Location: The Judge Group Headquarters, 151 S. Warner Rd., Wayne, PA 19087
Keynote Topic: Creating a Measurable and Sustainable Onboarding Program
Developing an onboarding program that can quickly upskill employees and share company culture requires a structured design and implementation process. Strong onboarding designs begin with the business needs and create a learner-centered experience that trains only the critical skills required for employees to begin adding value. This presentation will walk through a framework for creating a sustainable onboarding program and the critical topics to consider during design and development.

Panel Topic: Using Onboarding to Address Key Business Challenges
Companies have the opportunity to address challenges in their business by developing onboarding programs designed to fill gaps in skills and talent. A panel of practitioners will discuss their experiences using onboarding to meet their company's needs and strengthen their workforce.
_________________________________________________________________________________________________________________
Meet Our Panel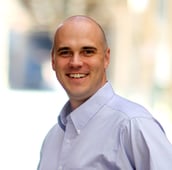 Mark Burke, Senior Director of Custom Learning Solutions
Mark Burke, EdD, is the Senior Director of Custom Learning Solutions for Judge Learning Solutions where he is responsible for the team that develops distance learning and instructor-led training for clients across a variety of industries. Mark's experience includes the creation and management of five different online universities, the development of competency profiles and related onboarding programs for several Fortune 100 companies, and 15 years of developing and implementing learning strategies in both the corporate and higher education environment. He received his doctorate in instructional technology with a focus on distance learning and assessment from Northern Illinois University.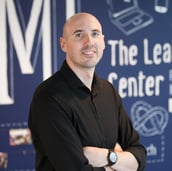 John Parsell, Senior Learning Manager
John Parsell, M.S. Instructional Technology, is the Senior Learning Manager at Accolade, Inc. where he is responsible for the onboarding and continuing education of all Accolade employees. Hired seven years ago, as their first Sr. Instructional Designer, he's supported the growth and development of the Accolade Learning team as both an individual contributor and people leader. Together with his team they've made a lasting and positive impact at Accolade!
John is an engaging people leader and accomplished Instructional Designer with over 12 combined years of experience creating effective learning solutions and building innovative learning teams. He believes in the strategic value of learning to drive behavior change and performance improvement to achieve business goals. He's a data geek who loves to collect and analyze learning data to make strategic decisions that impact learning program enhancements and long term business strategy. Ask him how to create a learning dashboard to track onboarding success at your organization!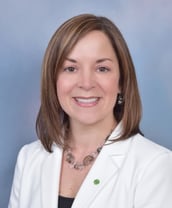 Courtney Wurth, Vice President, Learning and Development
Courtney Wurth is the Senior Vice President of Learning and Development for Investors Bank, where she leads the company's end-to-end learning experiences. In addition, she is responsible for and oversees the design, development, and measurement of Talent Management strategies that drive business performance across the organization. Courtney's experience includes leading organizational restructuring and change management strategies and developing and delivering training and program management to thousands of bank employees. She also directs the creation of on-boarding programs designed to quickly integrate new hires, while managing geographically diverse training professionals and leading continuous development and performance management for that team. Courtney received her MBA from Villanova University, and a B.A. in English and Communications from Denison University.